Latest News & Online Writings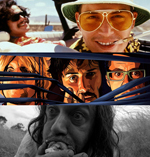 Originally published in Psypress 2015 Vol V, this article has now been republished on Reality Sandwich. It features Fear and Loathing in Las Vegas, sci-fi psychedelic films such as A Scanner Darkly, more recent notables such as Enter the Void and A Field in England, and those two celebrated trippy 3D films Alice in Wonderland and Avatar.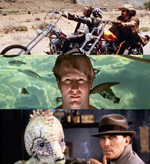 Originally published in Psypress 2015 Vol IV, this article has now been republished on Reality Sandwich. It explores in detail The Trip, Easy Rider, Skidoo, Altered States, 2001: A Space Odyssey, Yellow Submarine and Naked Lunch, and touches on stoner movies, reality benders and many other trip-tinged movies.
Beat Writers and the Psychedelic Movement
My Breaking Convention talk from July 2015 is now up on Vimeo.
In their writings and lifestyle experiments, the Beat writers were very much the precursors of the psychedelic movement. They were pioneering users of ayahuasca, mescaline, psilocybin and LSD; and when Timothy Leary began his Harvard work he naturally tried to induct the three as elder statesmen figures...
The Mad Artist: Psychonautic Adventures in the 1970s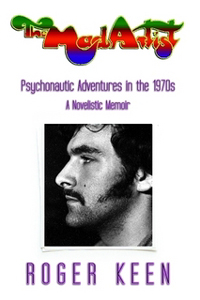 A novelistic memoir, glimpsing into the more rarefied realms of alternative life in 1970s Britain.
'…a significant addition to the canon of psychedelic literature.' — Leaf Fielding, author of To Live Outside the Law
'The whole story is a delight from beginning to end.' — William J Booker, author of Trippers
'I highly recommend this book to anyone with an interest in psychedelics, good writing and the human condition.' — Rob Dickins, Editor in Chief The Psychedelic Press UK
'…one of the best UK drug memoirs, highly recommended.' — Professor Harry Sumnall, Liverpool John Moores University
'…a dazzling, intelligent and ambitious quest to cut through conventional ways of looking at the world that ultimately yields impressive and potentially life-changing results.' — Noel Megahey, Digital Fix Reviewer
Available as a paperback and e-book in online stores in the UK, the USA and many other parts of the world.
For more info, including content description, review excerpts, links to sample chapters and the full range of retail outlets, click here: The Mad Artist
Better value version of The Mad Artist now available on Amazon.co.uk
Two different versions of The Mad Artist were produced respectively for the UK and US markets, in order to optimise marketing locally. Both versions are absolutely identical in every respect. Since 2010, world distribution patterns have improved and now all version are available everywhere. So the better value Createspace version can now be had, post free, from Amazon.co.uk.
The Mad Artist contains two epic LSD trip sequences, both taking place in woodland settings in South Devon. This film was inspired by those experiences and shot in the actual location of one of the trips. It replicates the unique primal intensity of woodland tripping, using extensive muti-layered video effects and complementary sound design.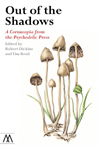 My essay 'Beats on Acid', which originally appeared in Psypress UK 2014 Vol III, now features in the anthology Out of the Shadows, published by the Muswell Hill Press in July and launched at Breaking Convention. It covers the recreational and psychonautic drug experiments of Kerouac, Burroughs and Ginsberg and how they broke the ground for the counterculture movement.

New review for The Digital Fix.Tarantino's eighth film bears a marked resemblance to his first, the seminal Reservoir Dogs, and features many of his 'usual suspects' in the cast. Heavy on dialogue and violence and very funny in parts, it contains some great character acting but does rather paint itself into a corner by the end.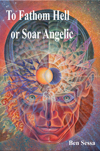 Review of Dr Ben Sessa's first novel, now appearing on the Psypress UK site. It features two psychiatrists setting up a psychedelic medicine centre on a muddy Somerset farm, and a supporting cast of New Age weirdos, plodding psychiatric journeymen and burnt out-headcases. It's a rip-roaring read that leaves a constant smile on the face.
Copyright © 2004-16 Roger Keen. All Rights Reserved.