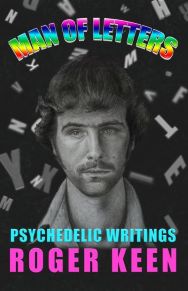 A Collection of Fourteen
Psychedelically-Themed Essays
Roger's interest in countercultural history, avant-garde cinema, and the psychology of altered states manifests in this collection, which touch on figures such as Thomas De Quincey, Charles Baudelaire, Fitz Hugh Ludlow, William Burroughs and Carlos Castaneda. He explores many aspects of left-field cinema in depth, from early surrealism through to the French New Wave and Hollywood depictions of drug trips, to the equivalent movies of the twenty-first century, citing directors from Georges Méliès, Stanley Kubrick and Ken Russell to Ben Wheatley and many more.
Now available in paperback and Kindle on Amazon sites worldwide.
For more details, including links to retail outlets, click here: Man of Letters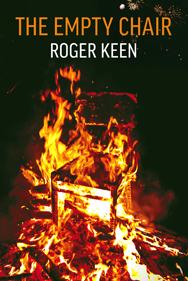 Someone killed a boy...
And do you know who it was...?
Steve Penhaligon confronts his father symbolically and then for real, and his Empty Chair takes on a life of its own as the cameras roll. Set in the milieu of the British film and TV industry from the 1980s through to the 2000s, the novel holds up a skewed mirror to personal and cultural history, constantly shuffling the relationship between truth and invention.
Now available in paperback and Kindle on Amazon sites worldwide.
'The Empty Chair is a big book, in more ways than one. Above all it's big in its ambition and most impressively, it's hugely successful in achieving what it sets out to do.' — Noel Megahey
'In my 2021 review of this author's 2017 novel Literary Stalker, I speculated on the great novel I saw within its potential. I am confident that this brave new novel is that very promise fulfilled.' — Des Lewis
For more details, including content description and links to reviews, articles and retail outlets, click here: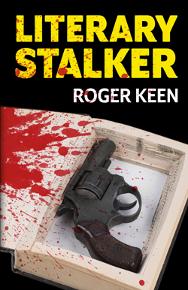 If you value your life, don't dare to suggest to Nick Chatterton that he's not a good writer!
Obsessional, narcissistic author Nick is penning his 'masterpiece'

—

The Facebook Murders

—

killing off his enemies in the manner of Vincent Price in the 1970s horror classic

Theatre of Blood

. But as he gets deeper and deeper into imagined worlds, can he be sure where fiction ends and real life begins?
The acclaimed psychological metacrime thriller, Literary Stalker, is available in paperback and Kindle on Amazon sites worldwide.
'Suspenseful, impeccably researched, grisly, with judicious helpings of macabre humour, I relished this 'Russian doll' story-within-a-story.' — Simon Clark, author of The Night of the Triffids and Vampyrrhic
'I really enjoyed Literary Stalker. It's pacy, unpredictable and often very, very funny...' — M.R. Mackenzie, author of In The Silence
'Literary Stalker works wonderfully as a genre thriller with a delightfully absurd comic edge…' — Noel Megahey, Geek Life
For more details, including content description and links to reviews, articles and retail outlets, click here:
Literary Stalker: Model Villages, Metacrime & Möbius Strips
In this fourteen-minute film, I visit the model village at Bourton-on-the-Water in the Cotswolds and use it to talk about the metafictional elements in Literary Stalker and other books and films. This model village is a particularly fine example of the art, completed in 1937 after five years of work.
The Mad Artist: Psychonautic Adventures in the 1970s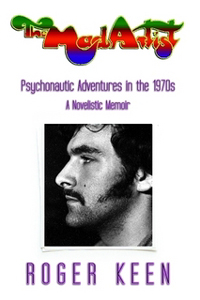 A novelistic memoir, glimpsing into the more rarefied realms of alternative life in 1970s Britain
'…a significant addition to the canon of psychedelic literature.' — Leaf Fielding, author of To Live Outside the Law
'The whole story is a delight from beginning to end.' — William J Booker, author of Trippers
'I highly recommend this book to anyone with an interest in psychedelics, good writing and the human condition.' — Rob Dickins, Editor in Chief The Psychedelic Press UK
'…one of the best UK drug memoirs, highly recommended.' — Professor Harry Sumnall, Liverpool John Moores University
'…a dazzling, intelligent and ambitious quest to cut through conventional ways of looking at the world that ultimately yields impressive and potentially life-changing results.' — Noel Megahey, Digital Fix Reviewer
Available as a paperback and e-book in online stores in the UK, the USA and many other parts of the world.
For more info, including content description, review excerpts, links to sample chapters and the full range of retail outlets, click here: The Mad Artist
The Mad Artist contains two epic LSD trip sequences, both taking place in woodland settings in South Devon. This film was inspired by those experiences and shot in the actual location of one of the trips. It replicates the unique primal intensity of woodland tripping, using extensive muti-layered video effects and complementary sound design.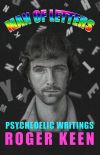 The story of how two book covers grew out of a 1977 trippy photomontage — the new essay collection Man of Letters and an anthology of weird fiction, Strange Days, from Midnight Street Press. Alphabet mania and Jungian synchronicity combine in a hallucinatory flurry.

This piece looks at how well the new Avatar sequel lives up to the psychedelic aplomb of the 2009 original, with its striking 3D, vivid cartoonish colour scheme and taste for dreamlike spectacle and phantasmagoria, evoking the trippy art of posters and albums covers of the golden age of the '60s and '70s.

McEwan's new novel, Lessons, bears uncanny similarities to The Empty Chair — in size, scope and subject matter. This piece explores that common territory and looks back at other literary concrescences, such as the identical twist endings of The Mad Artist and Sweet Tooth. It also revisits the controversies involving similarities in the novels Atonement and The Cement Garden.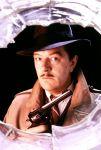 In the light of the BBC Four repeat of the classic series, this is a reissue of an in-depth review, previously published on DVD Times. It examines the artistry in the multi-layered story stands and their ingenious interweaving and combining with the lip-synched musical numbers featuring 1940s songs.

This piece focuses on Will Self's memoir Will, which details his drug use from age seventeen to twenty-five, setting this against a brief history of the drug memoir genre and featuring the key works of Thomas De Quincey, Charles Baudelaire, Fitz Hugh Ludlow, Aleister Crowley, William Burroughs and others. First published in Psychedelic Press XXXVII.
Copyright © Roger Keen. All Rights Reserved.