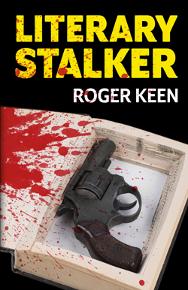 Literary Stalker, a Novel
If you value your life, don't dare to suggest to Nick Chatterton that he's not a good writer!
My new psychological metacrime thriller, Literary Stalker, is now available in paperback and Kindle on Amazon sites worldwide.
Obsessional, narcissistic author Nick is penning his 'masterpiece' –
The Facebook Murders
– killing off his enemies in the manner of Vincent Price in the 1970s horror classic
Theatre of Blood
. But as he gets deeper and deeper into imagined worlds, can he be sure where fiction ends and real life begins?
'Suspenseful, impeccably researched, grisly, with judicious helpings of macabre humour, I relished this 'Russian doll' story-within-a-story.' — Simon Clark, author of The Night of the Triffids and Vampyrrhic
'I really enjoyed Literary Stalker. It's pacy, unpredictable and often very, very funny...' — M.R. Mackenzie, author of In The Silence
'Literary Stalker works wonderfully as a genre thriller with a delightfully absurd comic edge…' — Noel Megahey, Geek Life
For more details, including content description and links to reviews, articles and retail outlets, click here:
Literary Stalker: Model Villages, Metacrime & Möbius Strips
In this fourteen-minute film, I visit the model village at Bourton-on-the-Water in the Cotswolds and use it to talk about the metafictional elements in Literary Stalker and other books and films. This model village is a particularly fine example of the art, completed in 1937 after five years of work.
The Mad Artist: Psychonautic Adventures in the 1970s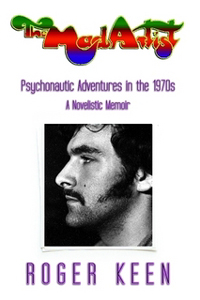 A novelistic memoir, glimpsing into the more rarefied realms of alternative life in 1970s Britain.
'…a significant addition to the canon of psychedelic literature.' — Leaf Fielding, author of To Live Outside the Law
'The whole story is a delight from beginning to end.' — William J Booker, author of Trippers
'I highly recommend this book to anyone with an interest in psychedelics, good writing and the human condition.' — Rob Dickins, Editor in Chief The Psychedelic Press UK
'…one of the best UK drug memoirs, highly recommended.' — Professor Harry Sumnall, Liverpool John Moores University
'…a dazzling, intelligent and ambitious quest to cut through conventional ways of looking at the world that ultimately yields impressive and potentially life-changing results.' — Noel Megahey, Digital Fix Reviewer
Available as a paperback and e-book in online stores in the UK, the USA and many other parts of the world.
For more info, including content description, review excerpts, links to sample chapters and the full range of retail outlets, click here: The Mad Artist
The Mad Artist contains two epic LSD trip sequences, both taking place in woodland settings in South Devon. This film was inspired by those experiences and shot in the actual location of one of the trips. It replicates the unique primal intensity of woodland tripping, using extensive muti-layered video effects and complementary sound design.

Originally published in Psypress Vol XXI, my in-depth profile of the legendary cannabis smuggler is now available online. It revisits Howard's colourful career — from Oxford graduate to Mr Big, to jailbird and then author and celebrity. Along the way, I show how he carefully cultivated his own mythos, which proved to be a double-edged sword when the forces of law came after him, but gave him the material for three memoirs and hundreds of stand-up performances. Having died from cancer in 2016, he is much missed.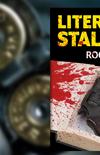 A guest post for Morbidly Beautiful where I look into actual cases of this kind, as a counterbalance to the fiction of Literary Stalker. And indeed there is much eerie crossover between the two. For example, Stephen King constructed the most famous fictional literary stalker ever, in his novel Misery — but he had several real ones too! Find out more about the stalking of Stephen King, Peter James, Val McDermid, James Lasdun and other authors.

A guest post for Machine Mean where I discuss the key influence of the film on the book, whilst performing a review and an analysis of what we love about this classic. I had the basic plot idea for Literary Stalker many years before I wrote the novel, but it remained on the back burner because it seemed too simplistic. Then I had the further idea of making the work a pastiche, with showcased references to films and other novels, very much in the style of Quentin Tarantino. Having fun developing this, one film in particular popped into my mind — Theatre of Blood — and the rest, as they say, is history.
Copyright © 2004-18 Roger Keen. All Rights Reserved.