Filmview Recent Archive (Reviews)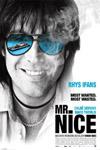 Rhys Ifans and David Thewlis bring out the comedy and hippy era nostalgia in the story of Howard Marks' dope smuggling exploits.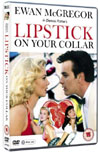 Long overdue a DVD release, Dennis Potter's third lip-synch musical serial is not quite the on the level of its predecessors, yet it's still a good watch, replete with '50s nostalgia.

Ian Dury's distinctive musical style was one the best things to come out of the late '70s, and Andy Serkis captures the man to perfection.

Now writing and directing, Charlie Kaufman has come up with an intriguing reality-bending tale of art mirroring life mirroring art to the nth degree.

A 25th Anniversary 3 DVD set of the celebrated mockumentary, with a host of new extras. The legend continues 'in character', with the band members now older but no less wacky!

After a stretch of patchy form, Woody Allen comes up trumps with this sparkling comedy, containing some vintage moments of Allenesque mayhem.

In a kind of Raging Bull of wrestling, Mickey Rourke gives an inspirational performance as an over-the-hill loser, desperately trying to stay afloat as everything around him founders.

Keira Knightley and Ralph Fiennes rub each other up the wrong way in this excellent and occasionally very gritty 18th Century costume drama.

The legendary bald-headed actor Yul Brynner plays a Cossack warlord, battling with Turks and Poles in a colourful adventure romp.

Guillermo del Toro attempts to inject the magic of his labyrinths and clockwork devices into the second instalment of the comic book franchise, but the result is rather hit and miss.

A rare triumph of gorgeous cinematic experimentalism and also a beautifully told and truly heartbreaking story of loss and incredible fortitude.

Daniel Day-Lewis' portrayal of a misanthropic oilman in this excellent drama is a tour de force and a well deserved Oscar winner.
Copyright © 2004-21 Roger Keen. All Rights Reserved.